Honeywell RTH9580WF
Price

Installation

Design

Interface

Warranty
Final Verdict
Honeywell RTH9580WF Review:
Smart thermostats are everywhere some promise lower electric bills while others offer simple ease-of-use and unique features. Honeywell Wi-Fi smart thermostat. Setup is fairly straightforward and only took me around 15 minutes or so. This isn't an in-depth how to install review. Honeywell already has that and I found it helpful so I'll post that video at the bottom of this review. The important part is to make sure you have a c wire which is important for sending constant power to the device. Of course, there are a ton of different variables like old wiring two pump systems and a gazillion other complications so to each his own. If your system is extra complicated, I'd recommend hiring a professional. Now moving on you basically remove your old thermostat marking all the wires, cool trick I learned is to take a photo of the old wire set up just in case one of the sticker slide off or something then you screw on the new thermostat back plate, making sure it's level, then attach all the wires back into the according slots to which they belong. After that, it's as easy as clicking on the front display and proceeding through the on screen setup. Overall it's fairly straightforward and easy so here're a few of my favorite features of the Honeywell Wi-Fi Thermostat.

What's in the Honeywell RTH9580WF box?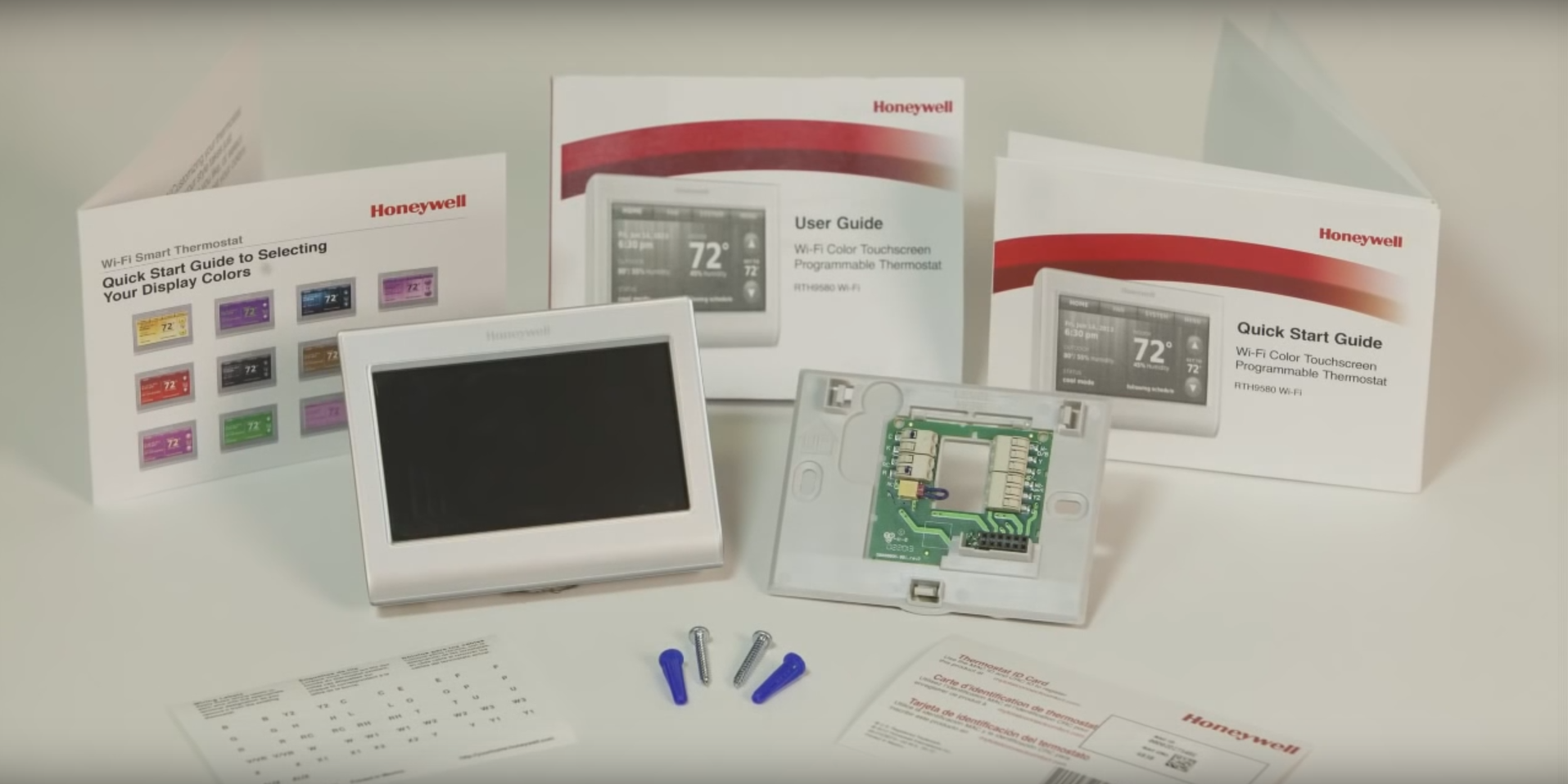 Included in the box are the main unit, mounting hardware,screws and a quick install guide. These items are standard, nothing is missing nor anything extra.
What do I like about Honeywell RTH9580WF?
First of all, the remote control from anywhere anytime since it's connected to my Wi-Fi they're simple and easy-to-use app allows me to change temperature and system settings plus easily modified the seven-day scheduling. I can even quick view the five-day weather forecast to help schedule future heating or cooling needs I might have. It's funny because it actually took me few weeks to retrain my brain and remember that from anywhere I can hop into the app, see what the temp is at home and then change it to have it ready for me when I get back.
Number two, they have a web app that allows me to do all this plus turn on email notifications for an assortment of possible scenarios, like notify me when the humidity drops below twenty percent , that kind of a nice feature.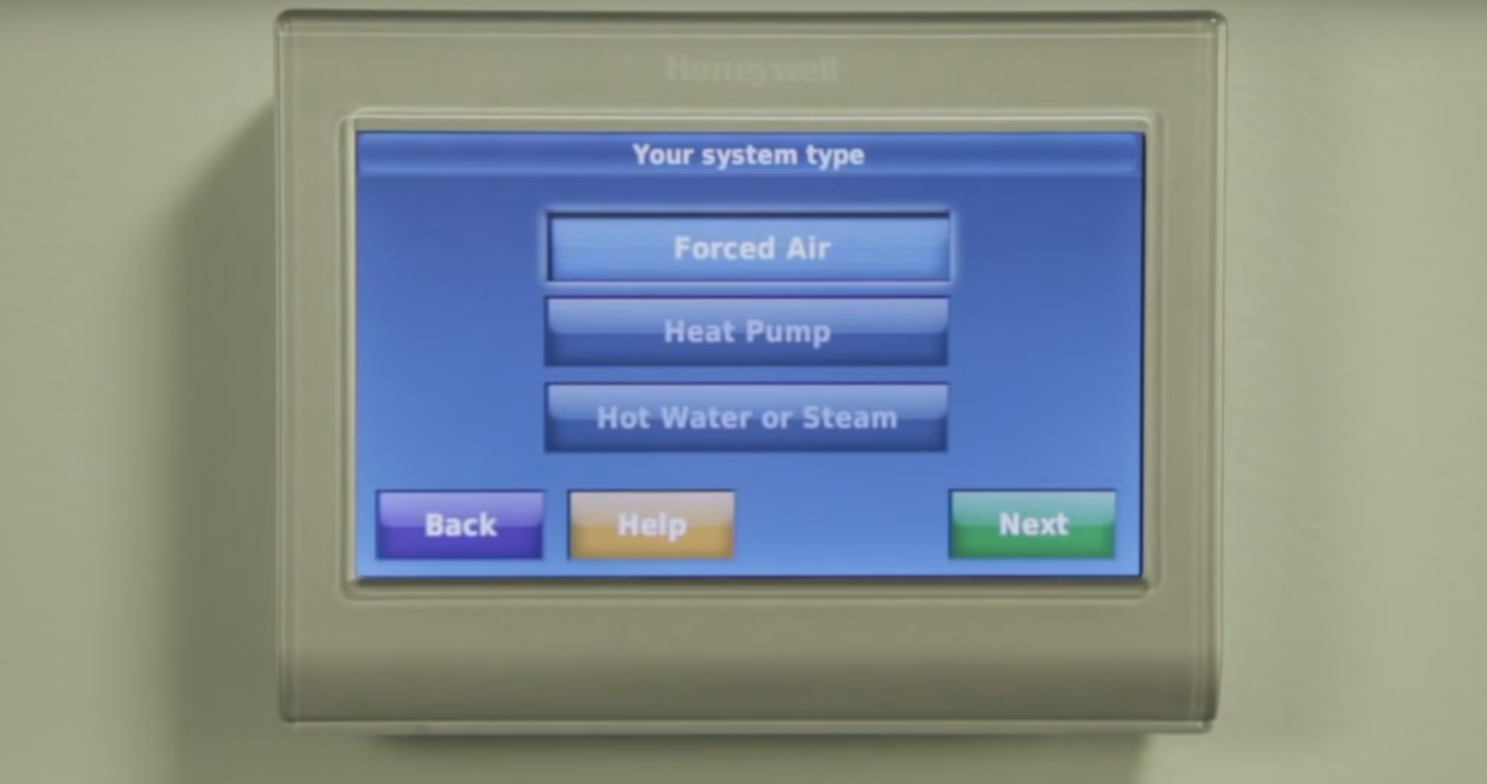 Number three I really like their simple-to-use scheduling interface of Honeywell RTH9580WF. It always drove me nuts fumbling through those old thermostat displays, trying to program out a week. Here it's super quick and easy, just jump to the specific time and day, tweak the settings and hit save.
Lastly, the display is great quality, vibrant colors and you can change color themes if you want. It's bright and easy-to-read, easy to navigate and the touch screen is very responsive to taps. Temperature and humidity accuracy seemed pretty spot-on for me, I compared it with two other temperature devices and they all matched up pretty close.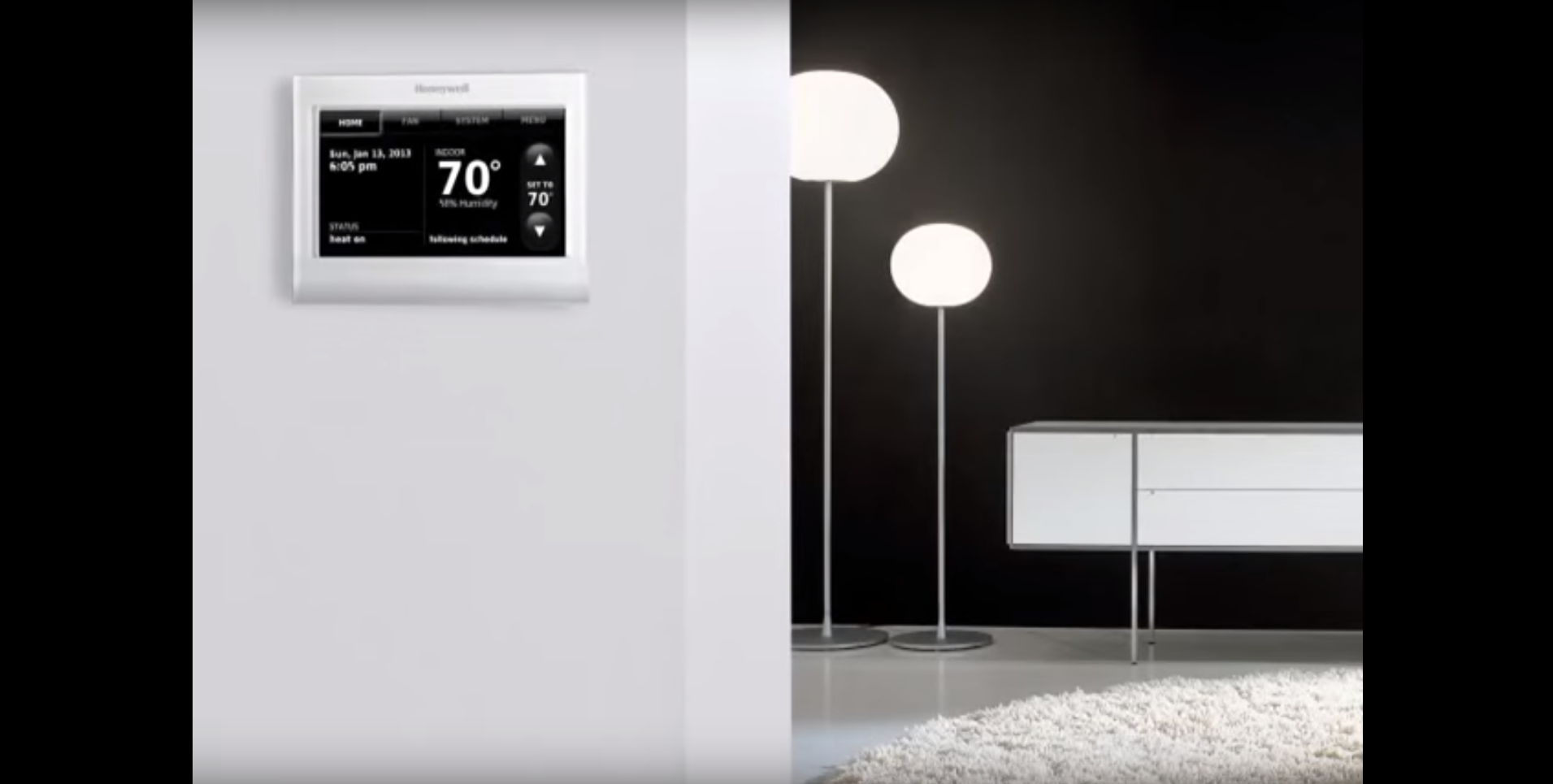 Any complaints?
Well, I kind of wish it had usage history and energy tracking but I'm still on the fence with those features, kind of like pedometers, cool to have and fun information to analyze but is it really going to change my daily habits? Not sure. Also, the Design looks old compared to other Wifi thermostats.
Now there's a lot of other smart thermostats out there like the popular Nest or the Ecobee. The Nest costs about 240 dollars the ecobee3 around 250 dollars but this Honeywell is only 168 on amazon right now, that's about thirty percent cheaper than those other smart thermostats. Now, of course, they all have different and unique features. If you're interested in that leave me a comment below. For me, I didn't really need an auto learning or auto-sensing system as of right now. I just like the simple manual controls plus I really like quick glance full information, so in one quick glance of walking past the Honeywell without touching the display, I can quick read the inside temperature and humidity, outside temp and humidity, the status of the system, time, date all this on one screen. This simple display feature isn't found in the others just yet.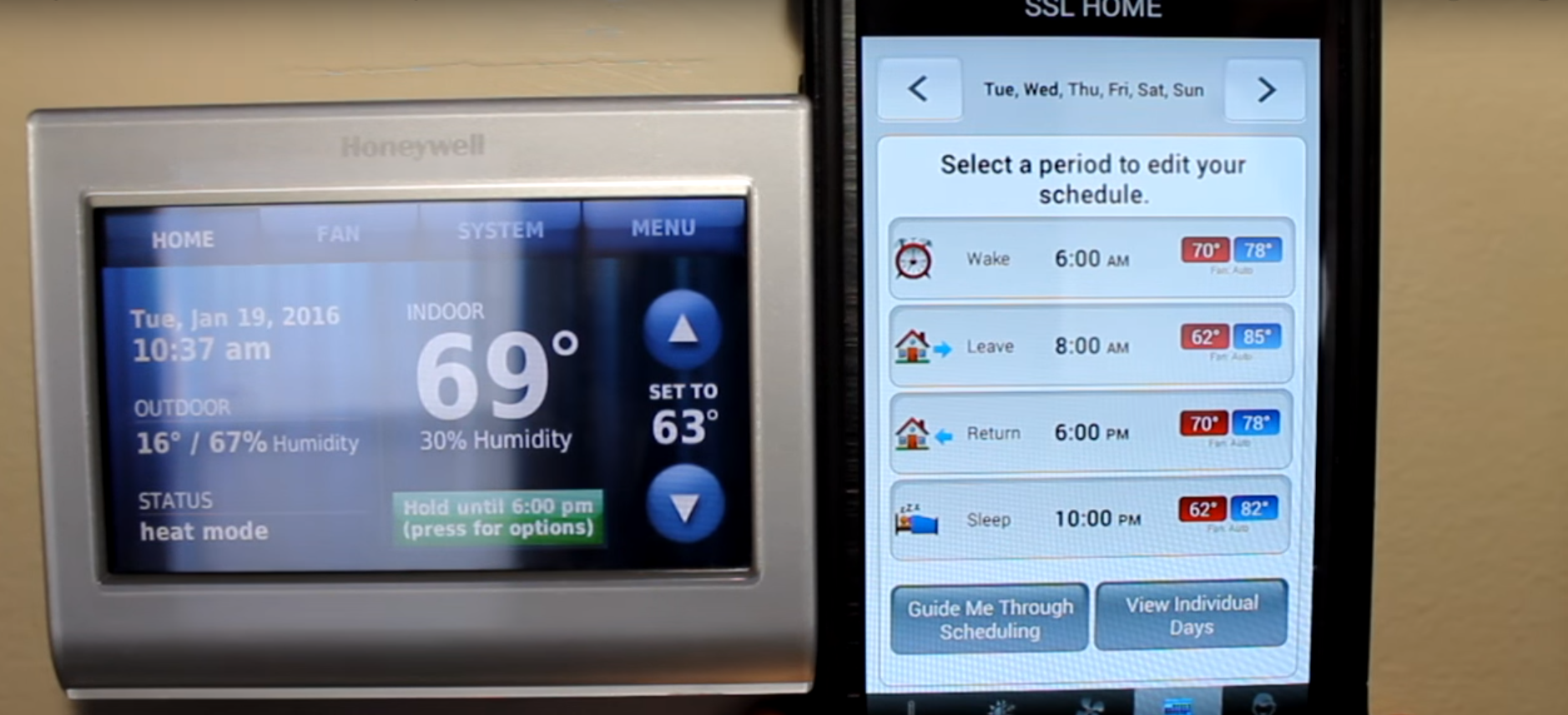 In the end, I summarize the Honeywell Wi-Fi thermostat similar to the conventional seven-day programmable thermostats except it has the Wi-Fi built in so you can control it from anywhere anytime which is very helpful and convenient. I'd say this is a great intermediate smart thermostat it doesn't have all the bells and whistles as some of the other guys have, but then again you're not paying as much as the others, so you're saving money and walking away with the sweet Wi-Fi Thermostat that you can control from anywhere. You can check the price and reviews on Amazon I'll give you a link to it down below.

What is the difference between RTH9580WF and TH9320WF5003?
The RTH9580WF is a Retail Do-It-Yourself thermostat available through any retail stores like Home Depot, Lowe's etc. This thermostat comes with a 1-year warranty from the date of installation or by 4 Digit Serial/Date Code of the thermostat. Whereas TH9320WF5003 is a professionally installed thermostat installed and available through licensed HVAC contractors only. The professional installed product TH9320WF comes with 5 years of warranty from the date of installation and warranty is honored by your installer or other licensed HVAC professionals only.