You might have seen news articles quoting J.D. Power's the first Thermostat Customer Satisfaction Ratings Report released in September 2016. The report is based on responses from 2,509 customers and was fielded in September 2016. Most of the newspapers out there published the report blindly without analyzing whatever the news they are serving is reliable or not. Here are the results of that survey.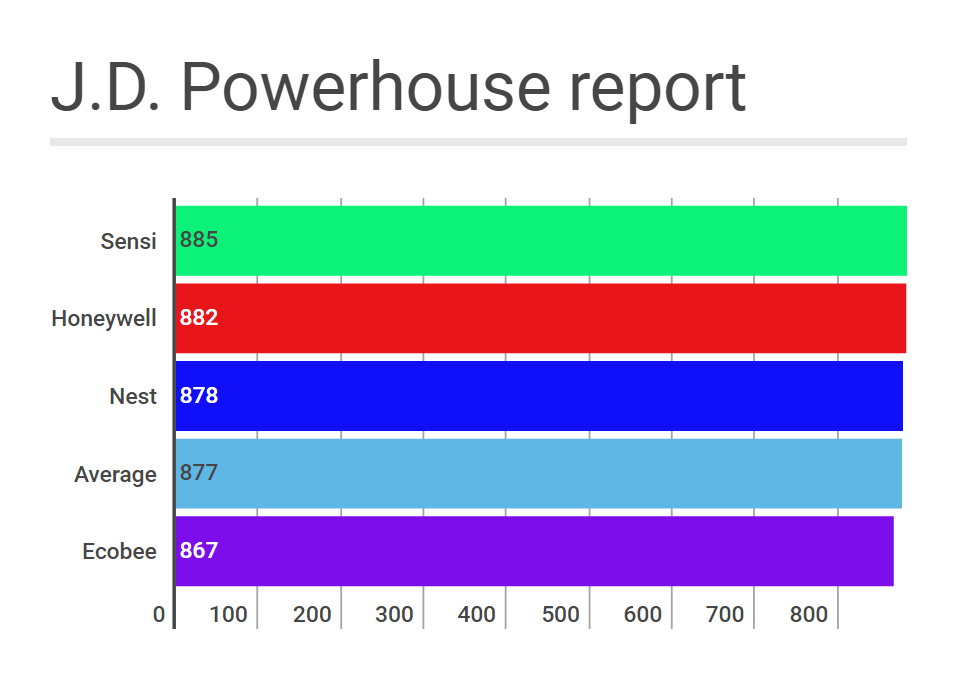 The winner is not important because according to the report everybody is a winner.
Thier final result  was 85% satisfaction for most of the smart thermostats they did the survey on. That's right somehow every single one of them had the same level of satisfaction when you factor in the margin of error of the survey.Another amazing result of the survey is 95% of the customers surveyed was delighted with their thermostat. These results are like Saddam Hussein's election results in Iraq. He won one election with 100% of the vote in 2002. So what's going on here? How come a company like J.D. Powerhouse,who is widely quoted by newspapers, release their first smart thermostat reviews with very questionable results, and what happened to investigative journalism? I have not seen a single article written about this subject. 100% newspapers quoted this survey without questioning it.
This result puzzles us because according to our reviews and testing some of these thermostats are great but not all them like the J.D. Power says. We dug deeper into the survey and realized J.D. Power ratings are based on the survey responses of randomly selected and/or specifically targeted consumers. This methodology differs from the reviews , which produces ratings based on the testing of products against in-house standards as well as the opinions of surveyed readers. J.D. Power relies on consumer reporting and does not conduct its own in-house product testing.To be able to use the J.D. Power logo and to quote the survey results in advertising, companies must pay a licensing fee to J.D. Power.
In other words, J.D. Powers surveys are biased!