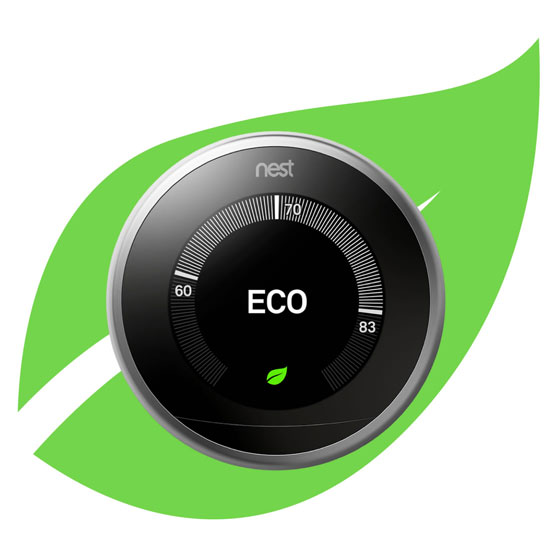 Latest blog post by Nest marks the end of an era with Nest thermostats. Auto-Away is dead, and Nest killed it. Some of you might remember that the most problematic feature of Nest thermostat, as we mentioned in Nest Review, and offered alternatives to the problem. Thousands of people complained about the feature, because of a fatal error in the programming of the Auto-away, rendered the device useless for some of us. Nest tried to dodge the problem by ignoring it for a long time. They never admitted any fault but now removing the whole feature from the machine. This means that we were right and something was really wrong.The new feature called Eco Temperatures will try to solve the concerns we had about the issue.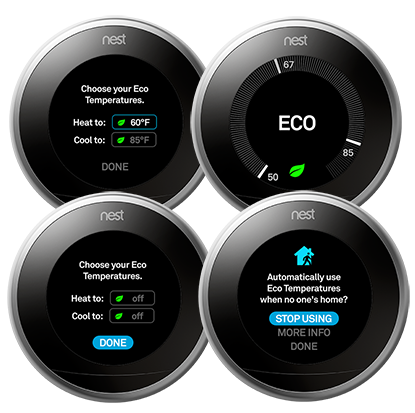 The new feature called Eco Temperatures will be replacing Auto-Away, the name change is understandable because the feature has a manual override option now. You can set your thermostat to Eco mode any time you want, just like the eco mode on a Prius Toyota car. You can set a range of temperatures for the feature, heat to 40-70°F and  cool to  76-90°F. This is great news because other Nest products will not come on or come off when you don't want them too. For example, lights turning off when you are home when you in your house.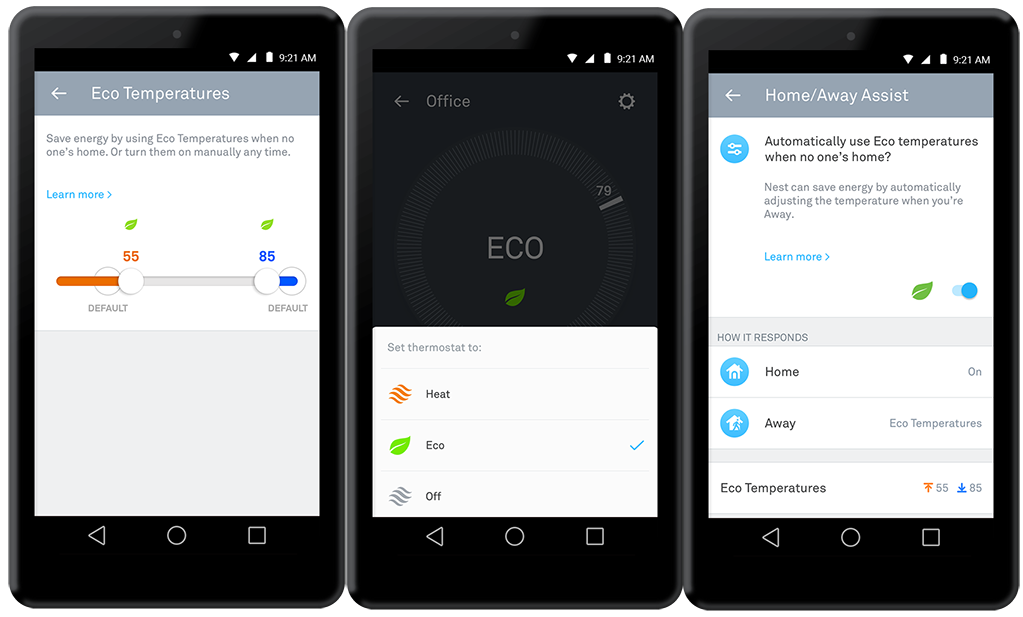 The setup of the new feature is very simple, just go to Setting on your Nest app and Select Eco Temperatures. Nest will ask a few questions about your range temperatures and give you saving advice using leafs.
When you turn on Eco mode, your thermostat will switch out of your Schedule ,  It will not pre-heat of pre-cool your house before you get home, it's really for saving money and lowering your carbon footprint. You have to manually switch back to heat or cool mode for the schedule mode to resume.
Good update, we installed the Eco Temperatures on a few days  ago and being able to set this feature manually is great. We will update this post after more testing done on our part.