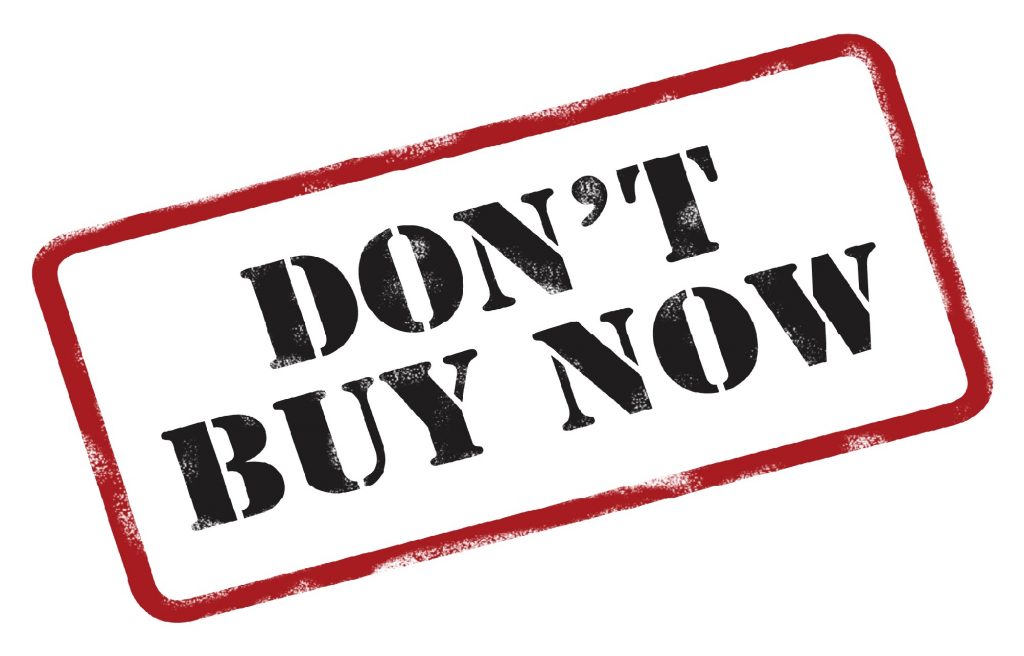 DO NOT BUY THESE

Gift Cards: Although these are easily one of the most requested holiday gifts and stocking stuffer, there are better gift card incentives on Cyber Monday and in the days leading up to Christmas. You can save an additional 15 percent or score a BOGO later by not making a gift card purchase on Black Friday.
Fitness Products: While there are treadmill reductions and other incentives tied to fitness products, the absolute best deals of the entire year appear in January – right after those New Year's resolutions have been made. The longer you can wait, the more you will save and 2018 is right around the corner.
Toys: With the exception of some incredible hardcore remote control cars which are the best toy deal this Black Friday, the rest of the top toy deals drop the first week of December, as we inch closer to Christmas. The ultimate assorted toy box deal for under $35 will be an epic offering that I will have first. If you're not buying an R/C car, I would wait!
Jewelry: Valentine's Day is synonymous with jewelry promotions but the two weeks leading up to Christmas also brings many of the best reductions on par with the month of February. Unless you're desperate for a mall jewelry deal, I would avoid this category entirely on Black Friday.
Patio and Outdoor Grill Deals: Indoor appliances are the best purchase you can make on Black Friday. If the appliance lives outdoors, however, you are not getting a good deal. Many of the patio furniture and BBQ/Grill deals you see on Black Friday are the result of a retailer trying to clear stock. The top BBQ and patio-related deals drop Memorial Day, July 4, Prime Day and Labor Day – not Black Friday.