Nest vs Ecobee vs Honeywell vs Emerson Thermostat Comparison Table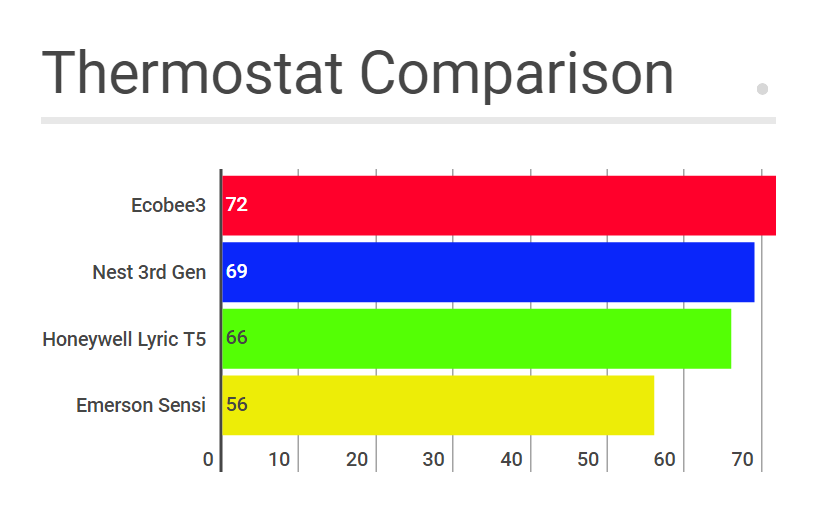 We compared Best brands in the market according to 20 different metrics. Nest 3rd generation used as Nest, Ecobee3 is used as Ecobee, Lyric T5 is used as Honeywell, and Sensi used as Emerson Model. If you are using a cellphone, use it sideways. I explained the reasoning behind every metric after the table. Ratings are from 0 to 5.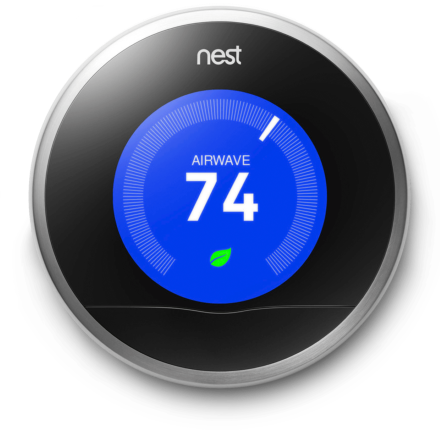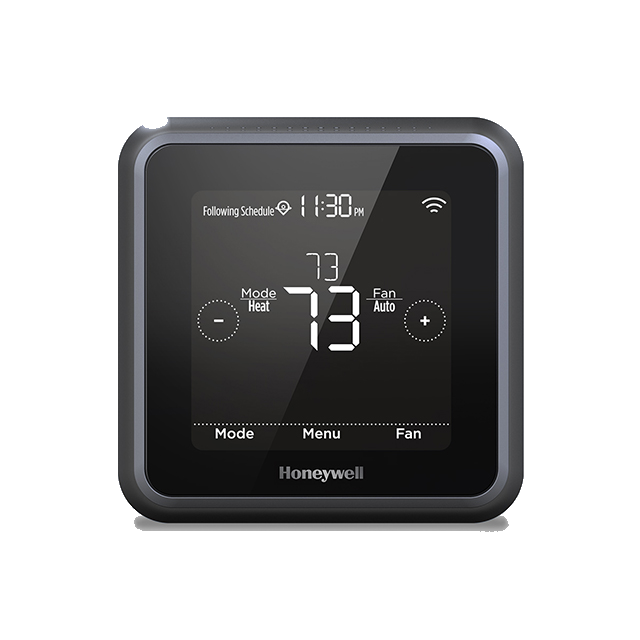 Lyric t5 and Sensi have superior interface compare to Nest and Ecobee. Nest with its dial system and ecobee with sliding interface is not as intuitive compared to the competition.
Nest is a step ahead of all other brands. The Nest actually blends on quite well to any wall color. The brushed stainless steel literally transforms the thermostat into a chameleon.
Emerson Sensi is the perfect thermostat for someone who has no idea how to install a thermostat. It holds your hand from start to finish. The other brands recently copied Sensi and revamped their installation process but Sensi is still the best.
Ecobee3 comes with a free extra sensor and you can purchase up to 32 more sensors. You can purchase extra sensors with Nest as well but it doesn't come with a free one in the box. Lyric t5 and Sensi doesn't have sensors at all.
Ecobee3 and Sensi both have 3 years of warranty, Nest has 2 years but you can get an extended warranty if you do a pro installation. LyricT5 has only 1 year of warranty. I gave 3 out of 5 for 3 years of warranty. 2 out of 5 for 2 years etc. because these thermostats should come with a much longer warranty period.
Nest is the most expensive at the moment and Lyric T5 and Sensi are the cheapest. Ecobee3 is somewhere in between.
This metric means how green a product is. None of them provide a box to return your old mercury thermostat which is a shame. Ecobee is the most eco-conscious company in the market today when you compare the materials to other brands. It has no mercury, arsenic, PVC, and comes with the recyclable packaging.
All these thermostats need a C-wire to functions with Wi-Fi. The internet connection alone requires the extra energy. Nest has an option to not to install the C-wire but it does not work quite as good. Ecobee3 comes with a power extender kit which you can install. Lyric and Sensi are the worst when it comes the c-wire problem solving.
All these thermostats are equally good at energy saving, except Sensi, because it's not as smart as others. It won't sense that you were late from work and will turn the heat on when you are not home unless you manually order him to do so.
These thermostats are compatible with most of the systems out there. They will not work with line voltage or multi-volt systems.  Ecobee3 works with a greater number of HVAC systems.
When it comes to comfort, Nest and Ecobee are much better than Sensi because of the smart learning capability and ability to work with other smart devices at home. Lyric t5 has some problems with Apple software but it works great with Amazon echo.
Sensi has the best app among them, which is interesting. For a not so smart thermostat, the company ends up producing the best app in the market. The app is intuitive, everything is placed great on the app screen. Easy to find options you are looking for, and setting up schedules.
Honeywell is the oldest and most famous company among them. You know that your thermostat will not get abandoned in future with Honeywell Lyric T5. Same thing with Emerson, which is a very old company. Nest, on the other hand, is a very young company compare to 100+-year-old giants in the industry with 5 years of history. Plus, the fact that it was bought by Google makes it less appealing compare to other brands, because of the Google's horrible track record with accusations. Ecobee is a young company as well.
Amazon echo works great with Nest and Lyric T5, voice command works well. It has some problems with Ecobee because of not being able to detect and use sensors. Sensi needs a lot of work to work with Amazon echo.
Apple home kit is working great with Nest. Because the creators of Nest used to work for Apple. The sensor problem ecobee is present here as well. Apple is very slow at updating and fixing problems with device manufacturers. I wouldn't hold my breath for Sensi updates with Apple homekit.
Nest and Ecobee3 have hundreds of extra features. Lyric t5 has half the features of these two.  Sensi has very few extra features to mention.
IFTT is a great software company. Most of the thermostats in the market work great with IFTT, hell I think it's a crime to not use this software with them.
Sensi is the most user-friendly smart wifi thermostat in the market. Installation is easy, App is intuitive, and the interface is just like I would design and interface. Nest has to rethink about the whole dialing and pushing setup.
All these wifi smart thermostats are secure. During the installation, they all require you to create a password. I did my own research and there are 0 accessible Wi-Fi thermostats in the market when I wrote this review. But they are not perfect, they can get better security by not connecting to the cloud at all.
Sensi has no geofencing. The rest of the thermostats have no problem with setting a geofence and using it.