How to install your smart WiFi Thermostat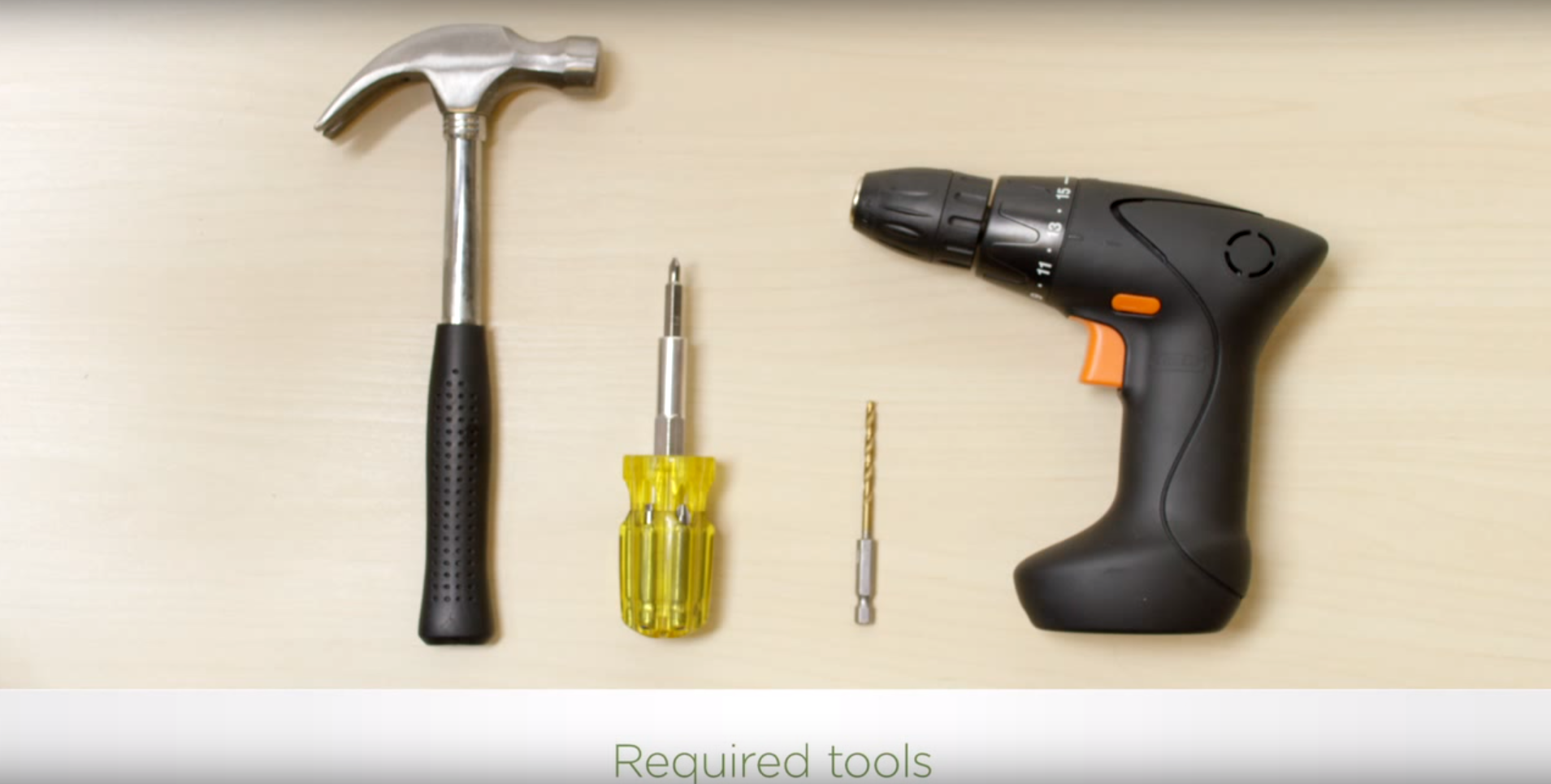 This guide answers these questions. How to install a thermostat? What tools do I need to install a thermostat? What do each thermostat wire? What is a C wire? Do I need a C wire? Do I have a hidden C wire? What are C wire alternatives? How not to fry your thermostat wires or transformer while Installing your thermostat? How to avoid short circuiting your thermostat?
Thermostat replacement could be very easy if your old thermostat was set up right. But if your old thermostat cables and the system is complicated it could be a real pain. If you are not careful you might fry your new smart thermostat.
Here is a step by step instructions how to replace your old thermostat with your new smart thermostat. Please pay attention, read the whole thing once before you start your replacement.
Before you Install your smart wifi thermostat
Make sure you check our  "What kind of Heating and Cooling system do I have?" article first. You have to know the type of system you have. This guide is a low voltage thermostat replacement, not for a higher voltage thermostat replacement. You should also check if you have a ventilation system panel. There is a diagram on our thermostat wires page about how to wire that.
Required tools:
You need a screwdriver, a drill or a hammer, 1/8-inch drill bit and spackling or wall joint compound to cover the old screw holes. You might need 18/7 thermostat wire or Power Extender Kit if you don't have a C wire.
Removing the old thermostat

Take off the faceplate of your old thermostat. Some models might have a faceplate screwed or it might just come off by gently pulling it off. Use a screwdriver to remove the faceplate if it has screws. You should be looking at something like the picture above. Check the wires going into the thermostat.
The picture above is thin wires, if your wires are thicker your smart Wi-Fi thermostat will not work your system. You might brick your thermostat or hurt yourself. You will need to install using a relay and transformer. By connecting your thermostat to a transformer and using a relay in between your thermostat and your system. This is a job for an HVAC professional. If you are not sure about your wires and compatibility give your thermostat company a call to figure it out.
Take a picture of the wires of your old thermostat with your cell phone. Push the wires to get a clear picture of which wire going into which terminal. As an alternative, you can write down the wire colors and terminals on a piece of paper.
You can check your control panel on your system to see the wires coming out. They should be the same wires.
Take the wires off one by one and label them with label stickers that came in with your thermostat. Make sure the wires don't fall back inside the wall hole. You can use a pencil to wrap the wires around so they stay put.
If you touched your R wire to your C wire already and saw some sparks, your thermostat might not be working. Check out our guide to Identify Thermostat Short Circuit here.
What are all these thermostat wires?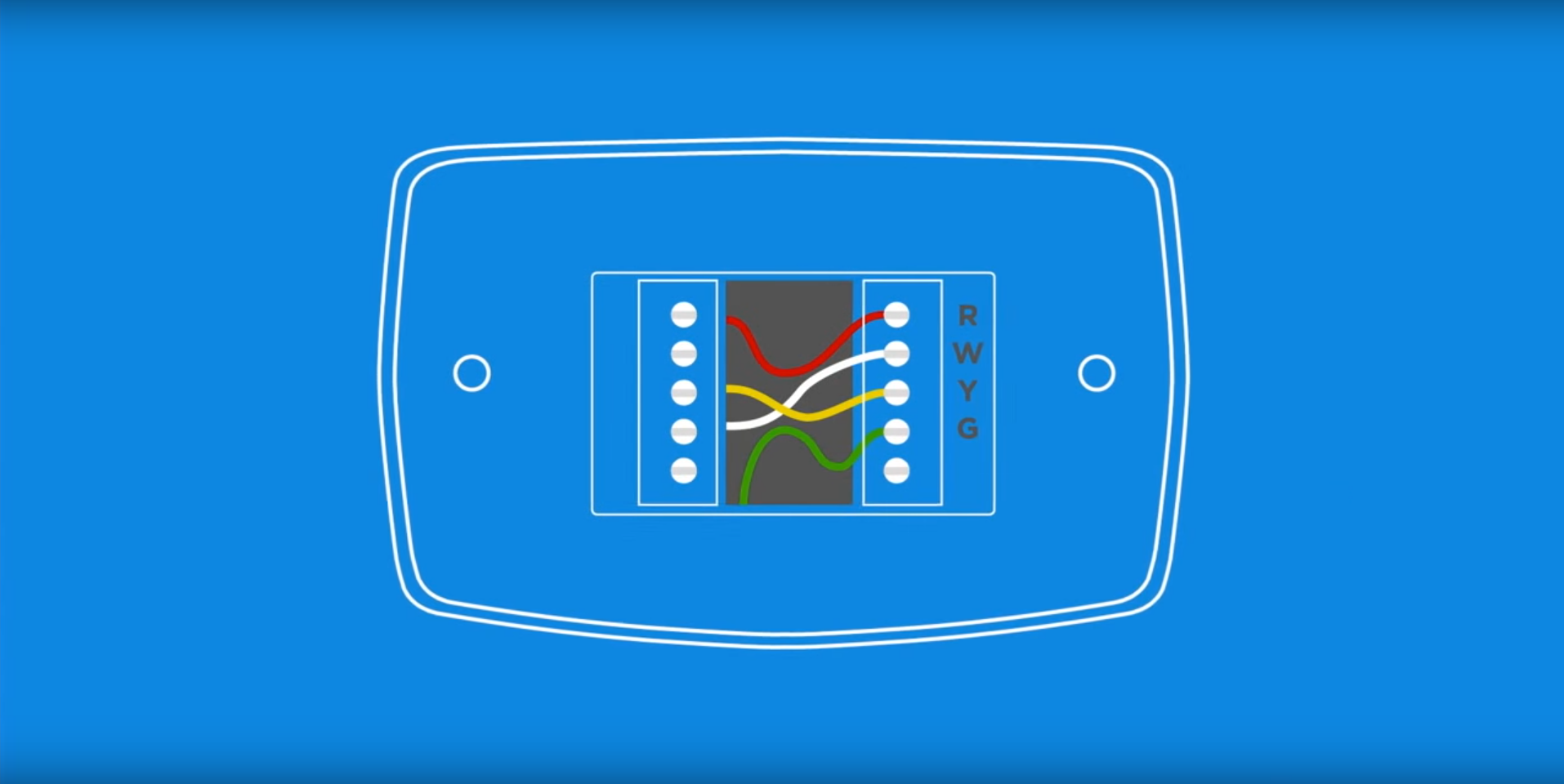 Thermostat wires are named by color, R means Red, W means White, Y means Yellow etc. They should be colored accordingly, but yours might be different. Some people don't install the wires according to these rules. Do not panic if your wiring colors are different. They are just regular copper conductor wires. Make sure that you know which wire going to which letter on the old thermostat.
Here is the list of wire colors according to their function:
R is your power, it's on all time when the power is on, it's the positive side, the hot.

Y controls your compressor, also called heat pump or air conditioner. It's your outdoor unit. If you have a two stage unit, there will be two of these called Y1 and Y2.

G controls your fan. This is not the fan you see outside on top of your A/C unit if you have one, it's the fan that blows air into your house. It's never completely off. You can either set it to automatic or on all the time.On automatic, your system is controlling your fan automatically when there is a demand. If you turn your fan to "on" setting, it will circulate the air in your house all the time.
W/AUX is for the heating system. W1 and W2 if you have a 2 stage unit.
C is common wire, similar to ground, is what brings electricity back to the panel.

O, B or O/B wires are use

d by your A/C, to switch from heating to cooling or vice versa. Most of the time there will only be an O wire. But sometimes there will be a B. O is cooling mode and B is the heating mode for your A/C.
E is for energy heat for the system. It should be connected to W on your new thermostat.
You will typically have only R,Y,G,W and C wires on your old thermostat.
Installing your new smart thermostat
Take out the old thermostat, by unscrewing it and remove it from the wall. Do not throw your old thermostat into the trash. These old thermostats might have mercury in them which is very harmful to the environment. It should be disposed at a  Household Hazardous Waste (HHW) facility. Check out Thermostat Recycling Corporation to finding a location near you. Plus your state or your new thermostat company might have a rebate for returning these thermostats to them. California gives up to 10$ for every returned thermostat. If want to know more, check out our post about Disposing of your old thermostat here. 
Use your new thermostat to mark drill hole locations with a pencil. You can cover the old holes with spackling at this time.
Drill the new holes on the wall for the new thermostat.
Mount the backplate using drywall plugs and screws that came in with your thermostat.
Connect your wires to the designated terminals on your new thermostat.
If installed correctly, the wires shouldn't come out when you gently tug on them.
Push the excess wiring into the wall.  At this point, if you have a C wire already installed you are done with your wires.
Put the front plate of the thermostat on and snap it, screw it, into place. And Turn the power on.
Another major tip here, You can use gplummer's putty to close the hole on the wall. Firrst this will look better and it will also help with thermostat sensors as well. Because a drift in the wall might show the temperature off.
If you don't have a C wire already keep on reading.
Do I need a C wire?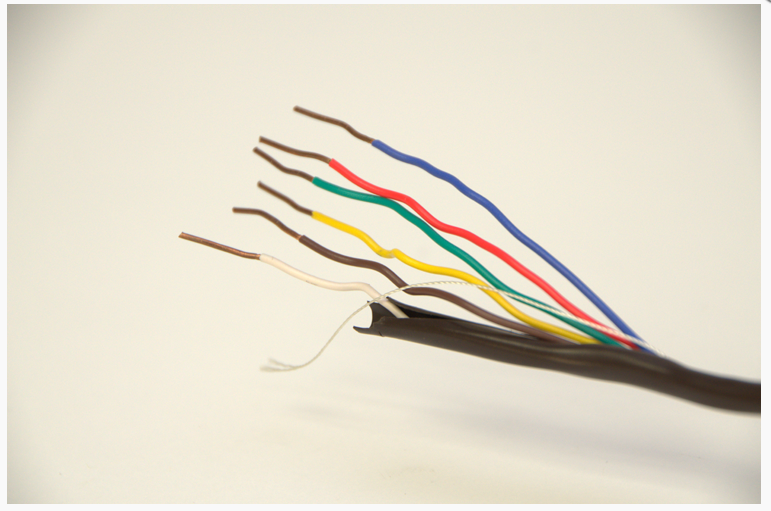 The simple answer is yes, you need a C wire, but do you need to get one?
First, make sure you really need a C wire. Examine if your furnace has an extra wire, running from furnace to your thermostat. If yes, just use that wire as your C wire, you might need to use a hanger to pull the wire out of the wall.
Check if you have any hidden C wires, sometimes a B wire is actually a common wire. Check it by tracing the wire back to the system.
After checking all above, if you are still missing  C (common) wire, you have some more work to do.
What are C wire alternatives?
If there are no C wires coming from the system, you have the following options.
Option 1) You can run a C wire from your system to your thermostat. Get 18/7 thermostat wire and run it from your system to your thermostat. This involves finding your control panel and figuring out the C wire terminal there and run the copper wire along the other cables to the thermostat.
What if you don't want to run a wire from your HVAC to your thermostat? Are there any alternatives?
Option 2)You can get an adaptor. Simply purchase a LockState Connect LS-24VAC 24 Vac Adaptor for LS-90i, and plug it into the closest socket. Use that as a C wire. It has a 20-foot cord and this will solve your C wire problem.
Option 3)You can use a Venstar ACC0410 Add-A-Wire Accessory, which turns 4 wires into 5 wires. You simply plug in your 4 wires into terminals on Venstar and connect the wires to your thermostat. But this will only work if you only have 4 wires. Check out the video below for installation instructions.
Option 4)There is another quick method that I do not recommend. You can connect the G wire to your C wire terminal. Since G wire controls your fan, you will not be able to manually turn on your G wire. But your fan will still work for your heating and cooling when needed. It's automatically turned on and off by your system as explained above.
I rather do the job right and be able to manually turn on my fan when I need it.
Most of the thermostat companies have a video showing how to install their thermostats. Please click the link below to see a list of videos.
Click here to check out Thermostat Installation Videos