Required Tools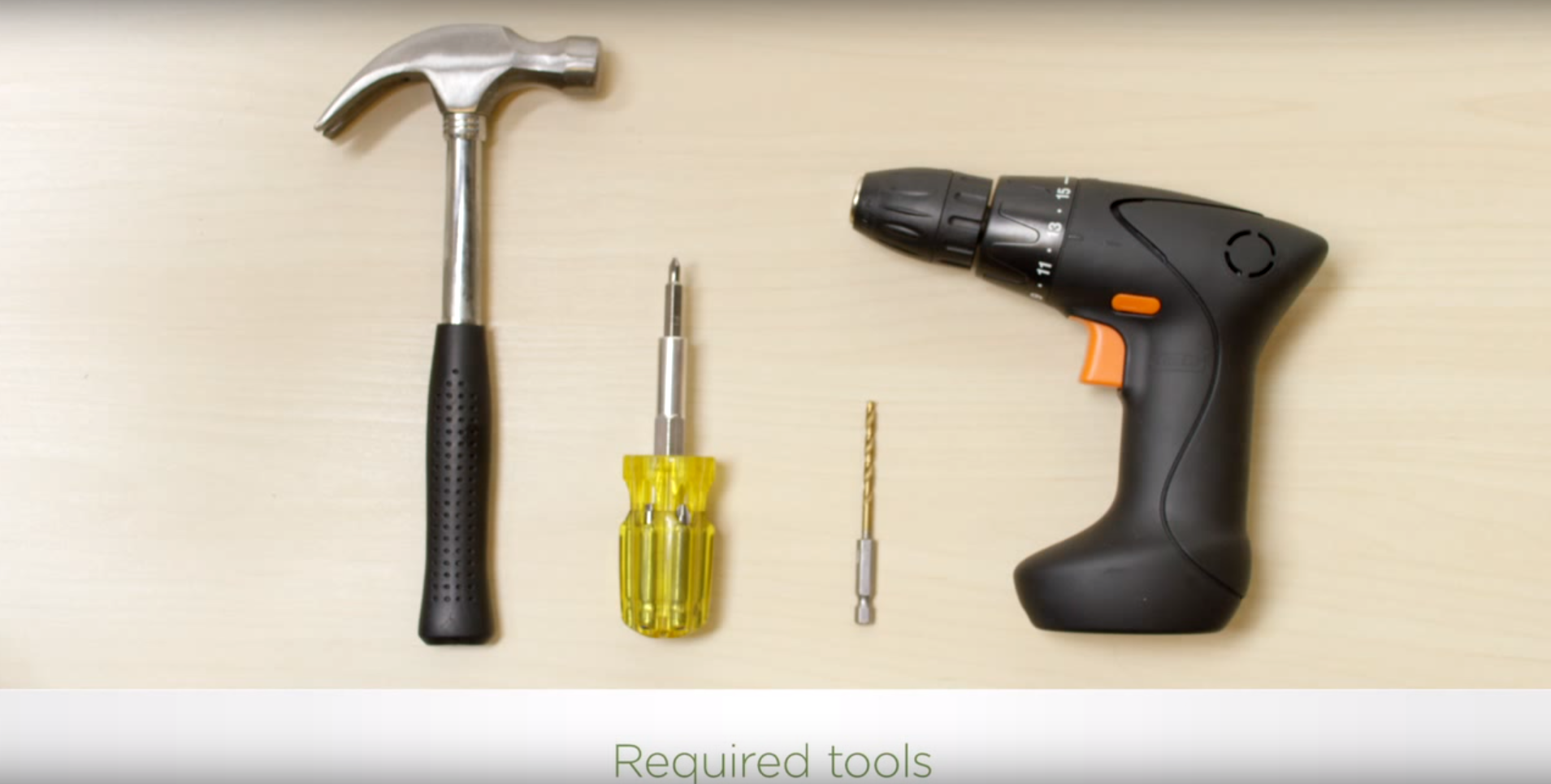 Thermostat Wiring Colors
Here are two basic wiring diagrams for a thermostat on an air conditioning and HVAC systems. These colors shown are standard wiring colors. Be aware tho! The installer of your thermostat may not have used these colors. So make sure you take a picture of your old thermostat before removing any wires. Or write it down which color connects to which letter.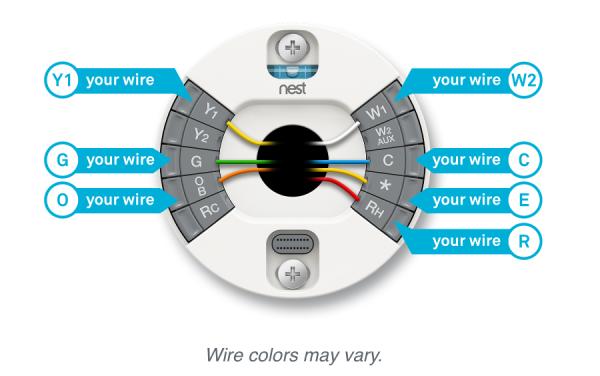 You don't need to know the color coding these wires except one, which is the C wire. It's usually brown or black, but it can be any color. This wire powers the thermostat. Most wifi thermostats require 24V so this one is important unless you want to change the batteries of thermostat every few hours. If there is a wire not connected to anything on your old thermostat it should be the C wire. If there are no extra wires, you have two option, either run a new wire (Get 18/5 Thermostat Wire) from the furnace to your thermostat or hire a professional.
C wire Alternative
What if you don't want to run a wire from your HVAC to your thermostat are there any alternatives? There is an alternative for most things in life. The point of the C wire is to supply 24V to your thermostat, you can always get an adaptor. Simply purchase a 24V LockState Vac Adaptor and plug it into the closest socket. It has a foot cord and this will solve your C wire problem.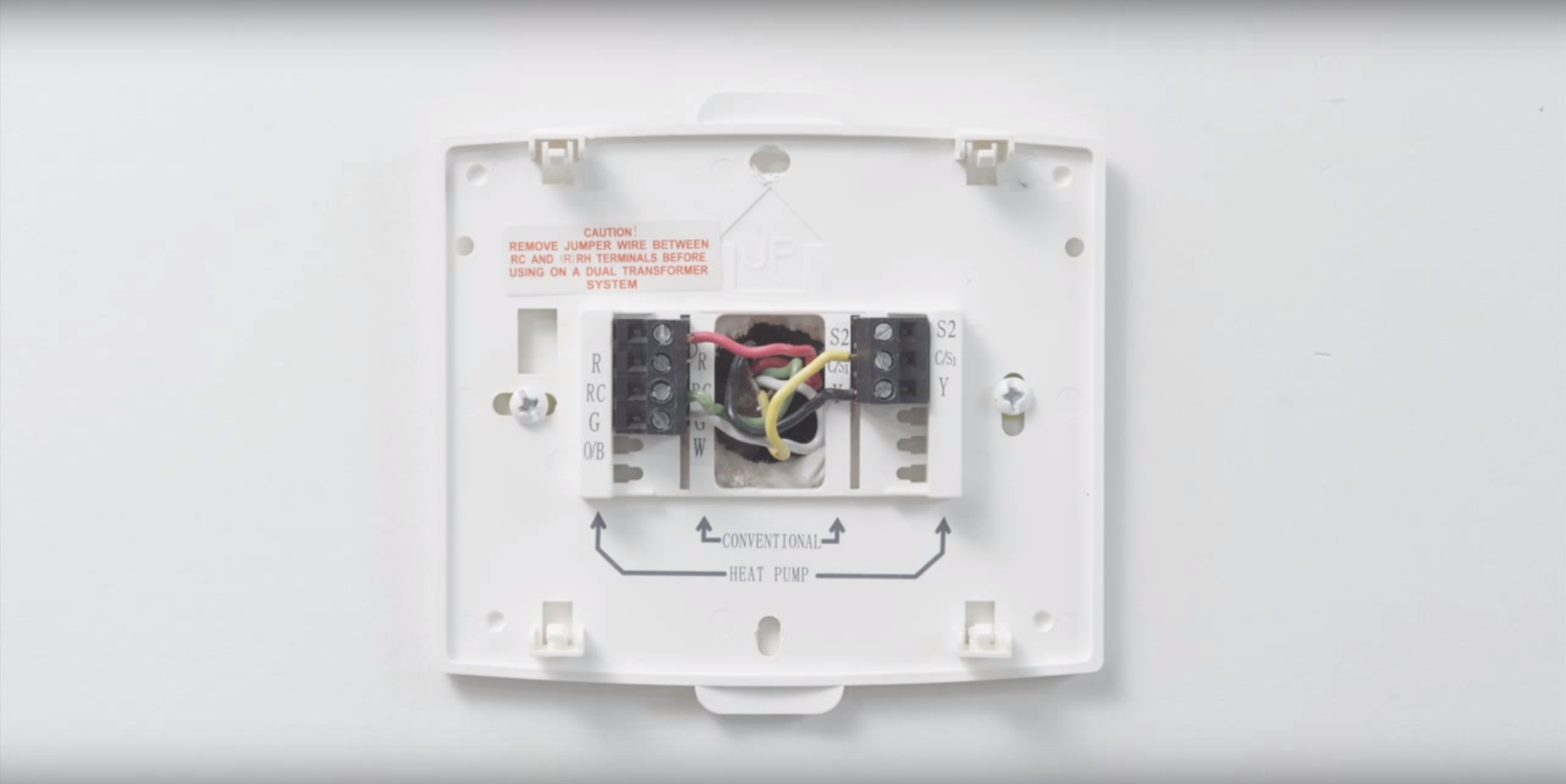 Complex Thermostat Wiring
Some Systems like Courier might much more complex wiring. Here is a diagram showing wiring with condenser humidifier and main board.
Honeywell Ventilation Control System
While installing your new thermostat you might mistake the Ventilation Control System as your furnace. This is understandable since you are not a pro. Here are some pictures of the system. GT means G wire going to the thermostat, Gr means G wire coming from the furnace. The pictures below need a C wire run from the furnace to the thermostat. Do not run a C wire from your Ventilation Control System to your Thermostat.  It should be coming from the furnace.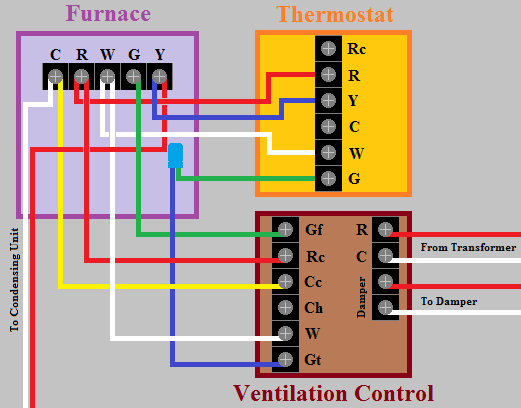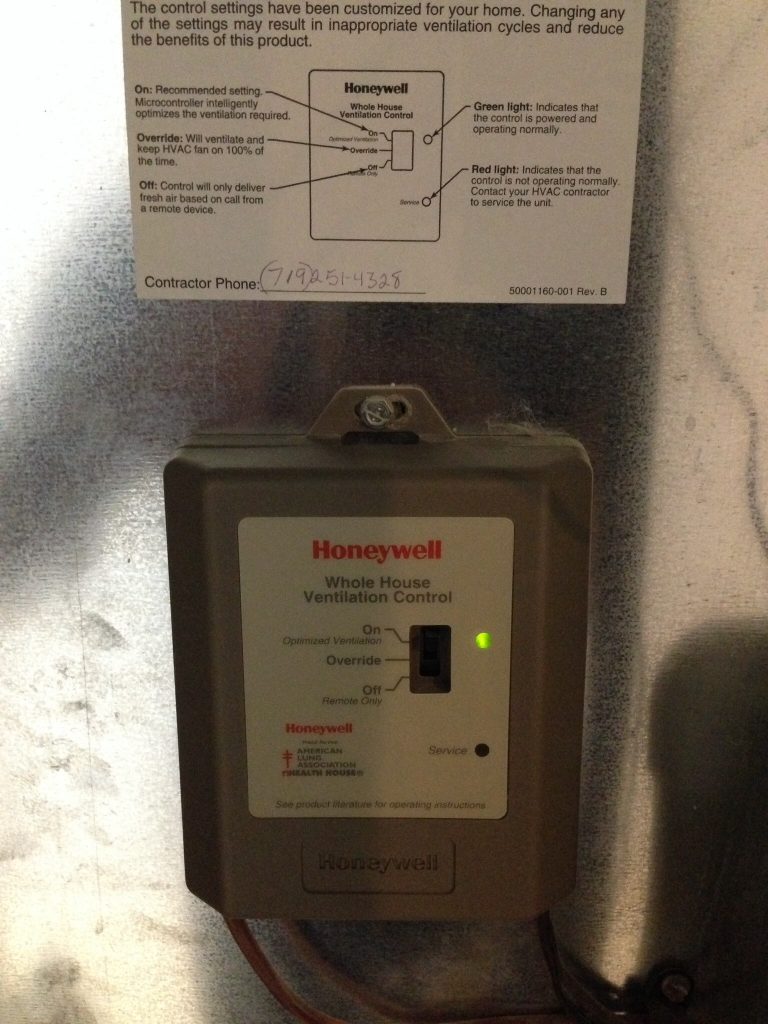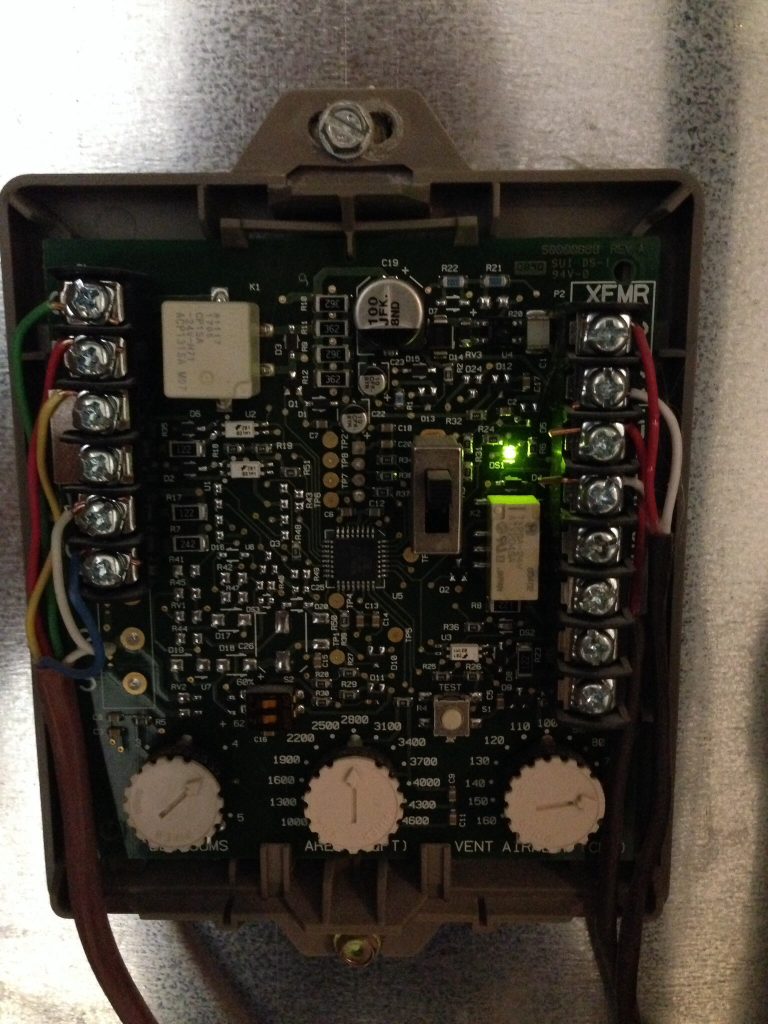 Replacing Currier TP-PRH01 to Ecoobee3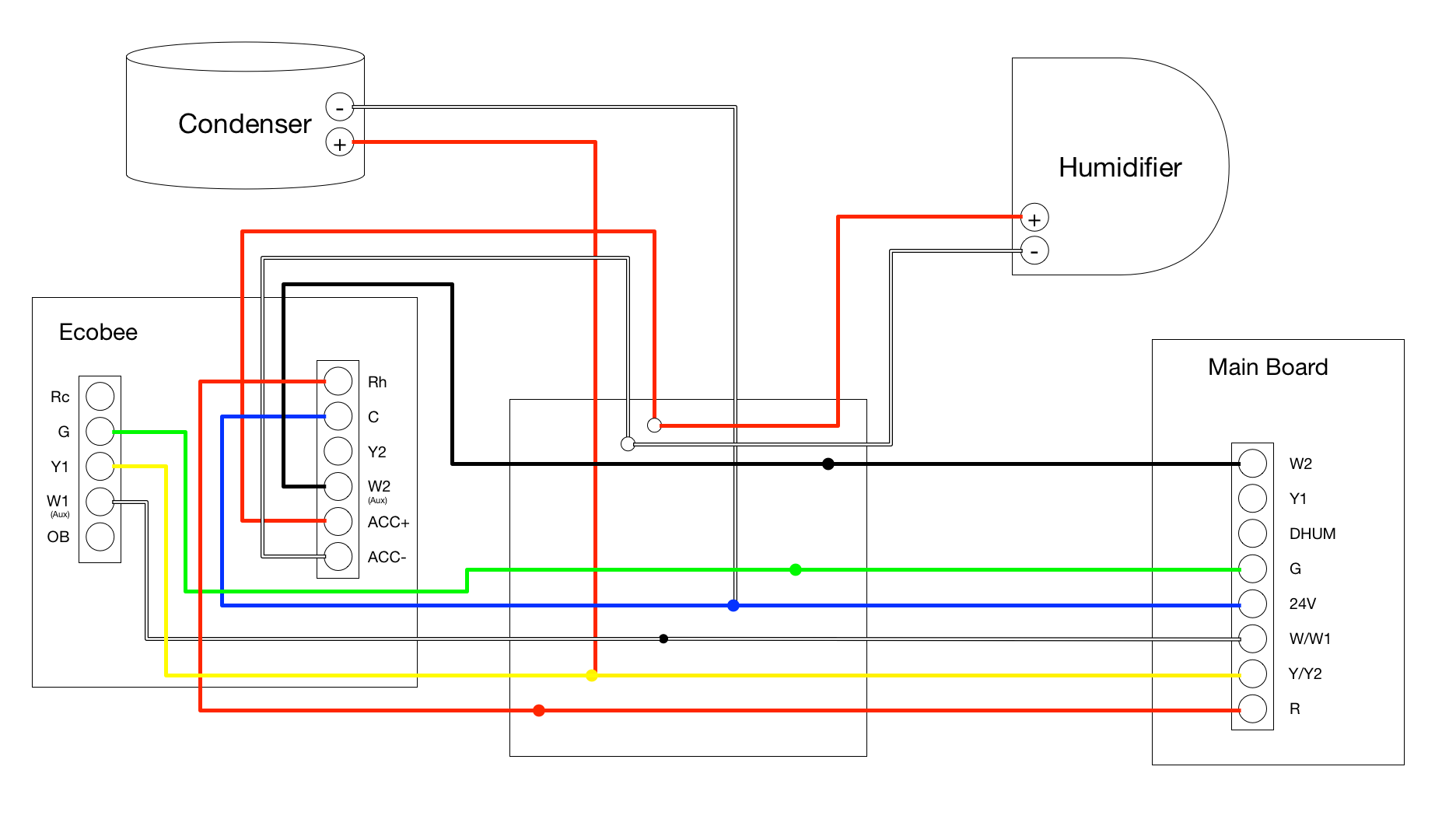 Lennox Furnace T wire
Lennox Furnace Systems have a use T for Transformer common wire. It's ground to the metal frame. Check the pictures below to see how a T wire connection connects to a C connection. You can either run a new wire
You can either run a new wire from the control panel to use a power extender kit to connect your thermostat.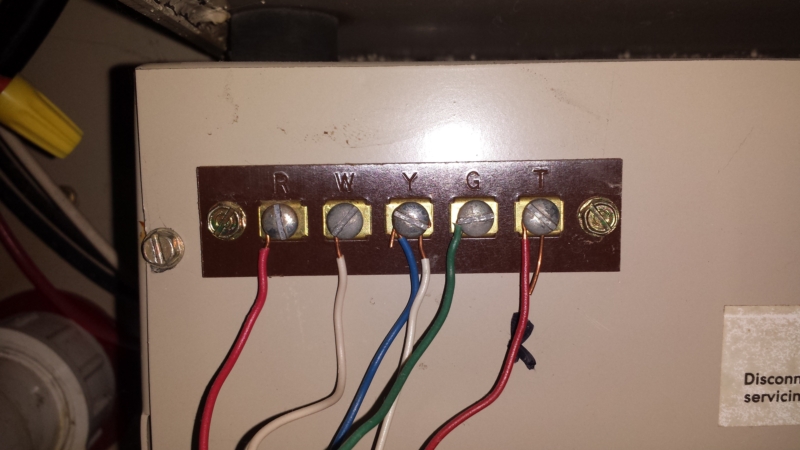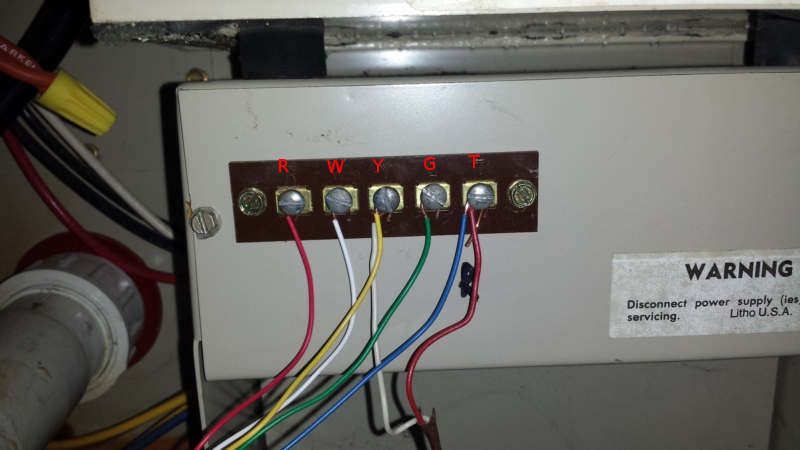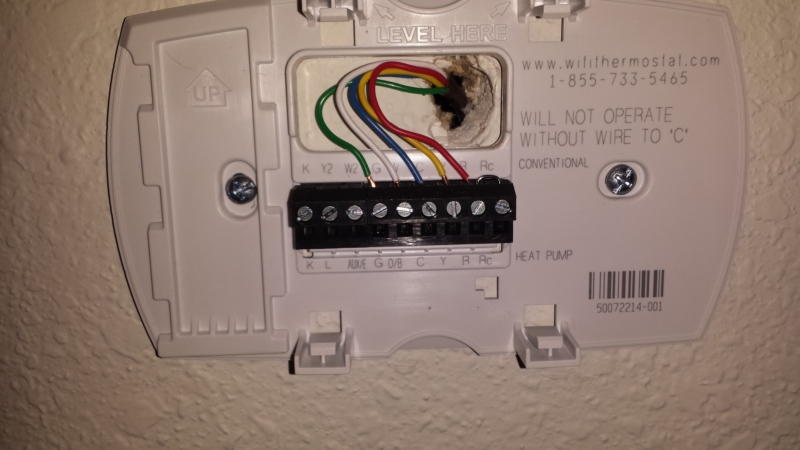 Related Videos