Here is our latest list of Best Smart Thermostats in the market and detailed reviews. We released our top 10 best smart thermostats 2017 list in May 2017.
Top 10 Smart Thermostats in the market May/2017
Ecobee4
Nest Third Generation
Ecobee3
Honeywell Lyric T5
EcobeeLite
Honeywell RTH9580WF
Emerson Sensi
Lux Win100
Honeywell RTH6580WF
Honeywell RTH9590WF1011/W
#1 Ecobee4 – Best Smart Thermostat right now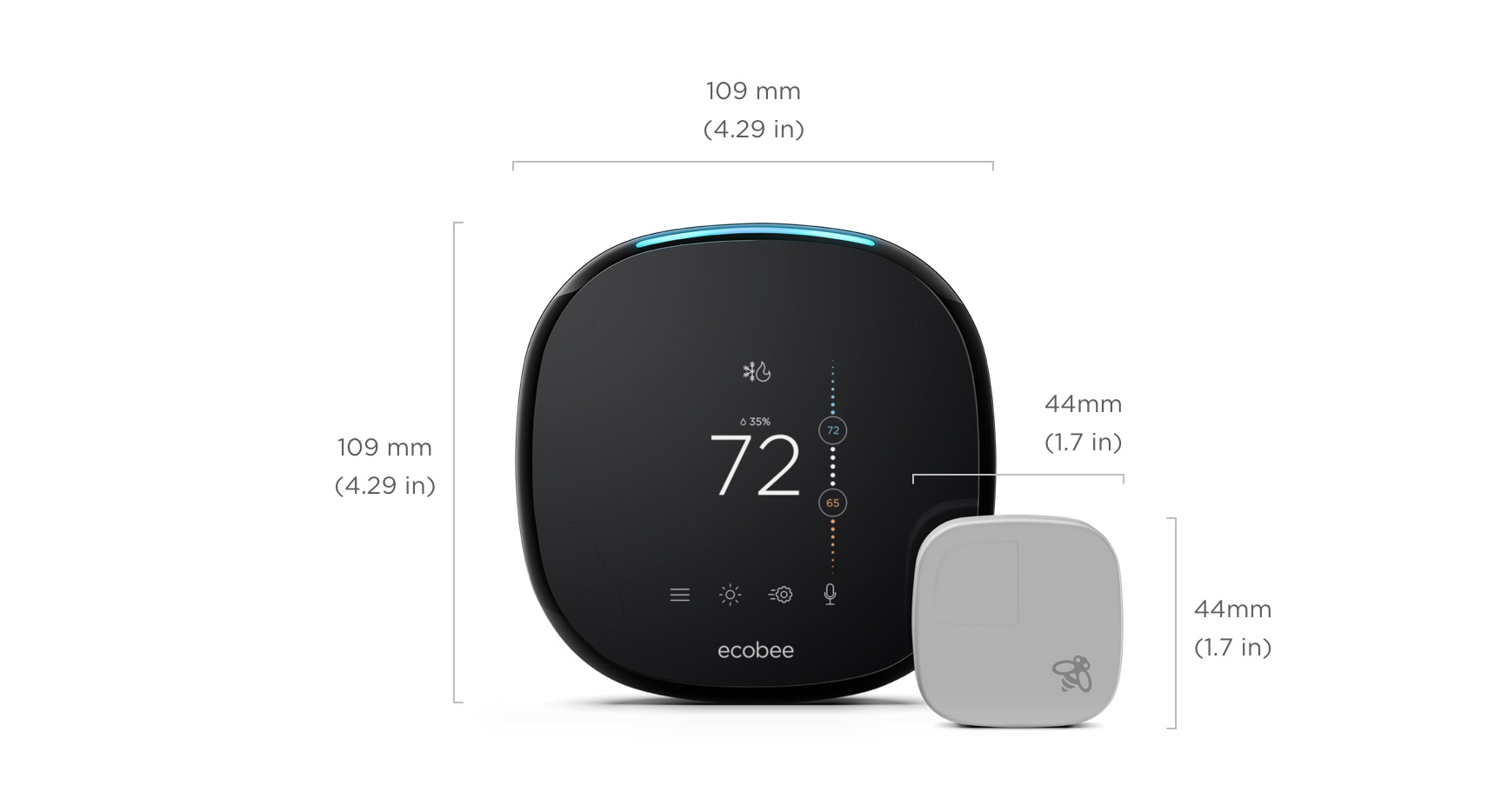 Released on May 15 2017, Ecobee4 just passed Nest Third generation on our list of Best Thermostats. Ecobee4 is the latest comer to the smart thermostat market but it is much more than a smart thermostat. The new Ecobee4 has turned smart thermostat into a smart hub by integrating Alexa into the system. It is the only smart thermostat in the market with remote sensors and voice recognition capabilities. The best thermostat in the market just got better. Check out the price and our Review Here. 
#2 Nest Third Generation – Best Seller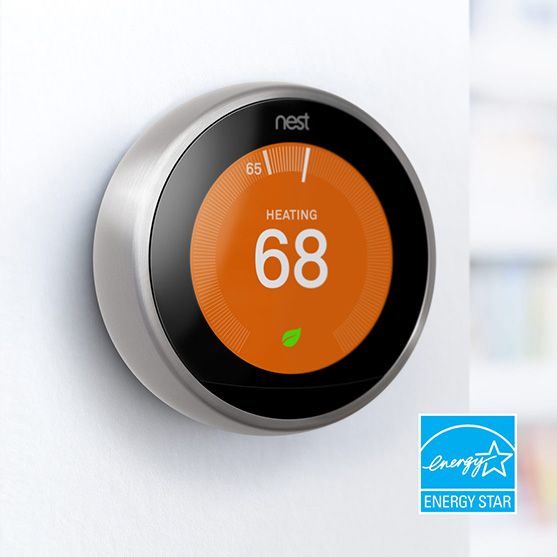 Industry leader and Best Seller among Smart thermostats in the market. The Nest itself was designed by Apple Engineers and its operation is very reminiscent of the old apple iPod with the click wheel.Navigating the interface is done by rotating the silver bezel and you're going to make your selection by pressing down on the display. It is the only Smart thermostat in the market with an Energy Star. Nest earned its star from EPA on February 28, 2017. Check out the price and our Review Here. 
#3 Ecobee3 – Great Discount right now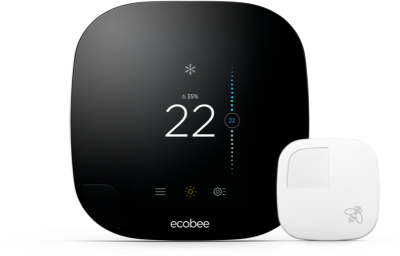 Ecobee3 prices just went down with the news of the Ecobee4 release, check out Ecobee3 Review here if you want a budget option, or don't want Amazon Alexa at home. Ecobee3 comes with a remote sensor that gives you the temperature not just in that main room or hallway where the thermostat is but anywhere in your home. This model has all the capabilities of Ecobee4 minus the voice recognition. It's a steal at the current market price.Check out the price and our Review Here. 
#4 Honeywell Lyric T5 – Company trust leader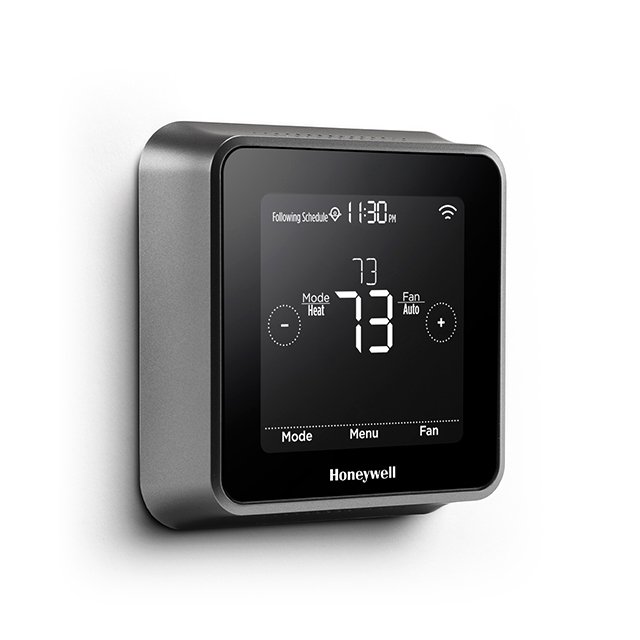 Lyric T5 was The latest entry to our list smart thermostats before the recent release of Ecobee4.  Honeywell Lyric T5 released in October 2016. Honeywell is an industry giant with 110 years of history. The new Lyric has a new rectangular design. The company decided to ditch the problematic round design and went with something similar to their flagship models. It comes with new sets of features like Location Based Temperature Control (Geofencing), Smart Alerts and Auto Change from heat to cool. What sets this model apart is that it works with Apple Home Kit and Amazon Echo. Check out the price and our Review Here. 
#5 EcobeeLite – Best Budget Option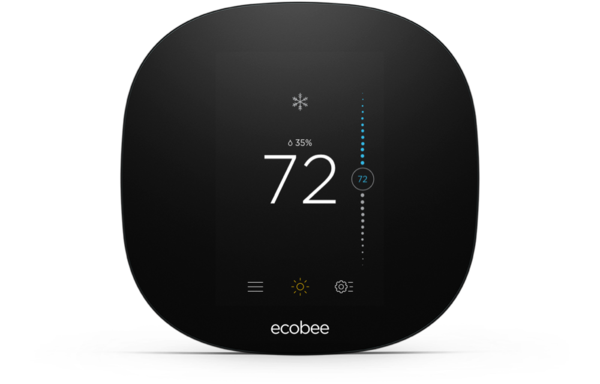 Ecobee3 lite is a great opportunity for people with a small house and couldn't pay the price tag of a premium smart thermostat. It has all the features of Ecobee3 minus the remote sensor capabilities. You will not be able to purchase extra sensor with this model to turn it into an Ecobee3. But Ecobee3 Lite is a good thermostat with a track record to prove it. If you are looking for the best budget thermostat in the market, Ecobee lite is the right thermostat for you. It's also a great opportunity to save money and reduce your carbon footprint. Check out the price and our Review Here. 
#6 Honeywell RTH9580WF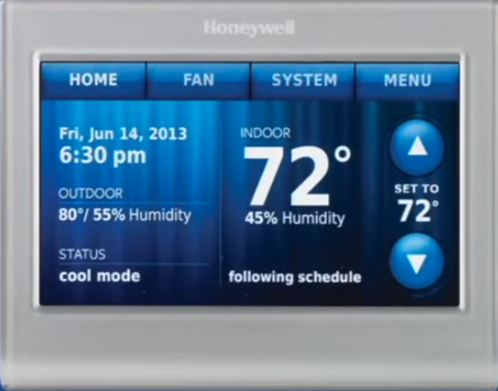 Honeywell Wi-Fi thermostat similar to the conventional seven-day programmable thermostats except it has the Wi-Fi built in so you can control it from anywhere anytime which is very helpful and convenient. I'd say this is a great intermediate smart thermostat it doesn't have all the bells and whistles as some of the other guys have, but then again you're not paying as much as the others, so you're saving money and walking away with the sweet Wi-Fi Thermostat that you can control from anywhere. Check out the price and our Review Here. 
#7 Emerson Sensi – Best User-Friendly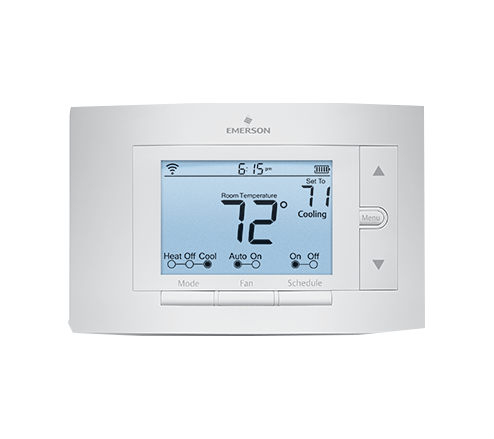 Emerson Sensi made simplicity their slogan during marketing their smart thermostat and it's just that. It has the most user friendly installation process among smart thermostats in the market. The interface and app are very simple and intuitive. If you want to turn the temperature down or up it's a simple button push on your phone or at the wall and it just happens.  It's exactly what you are looking for if you want a basic Wi-Fi thermostat that lets you control it and nothing else. It doesn't try and guess when you are home or when you are not. It doesn't raise or lower things, it just lets you have the control if this is exactly what you want. Check out the price and our Review Here. 
#8 Lux Win100 – Small Room Thermostat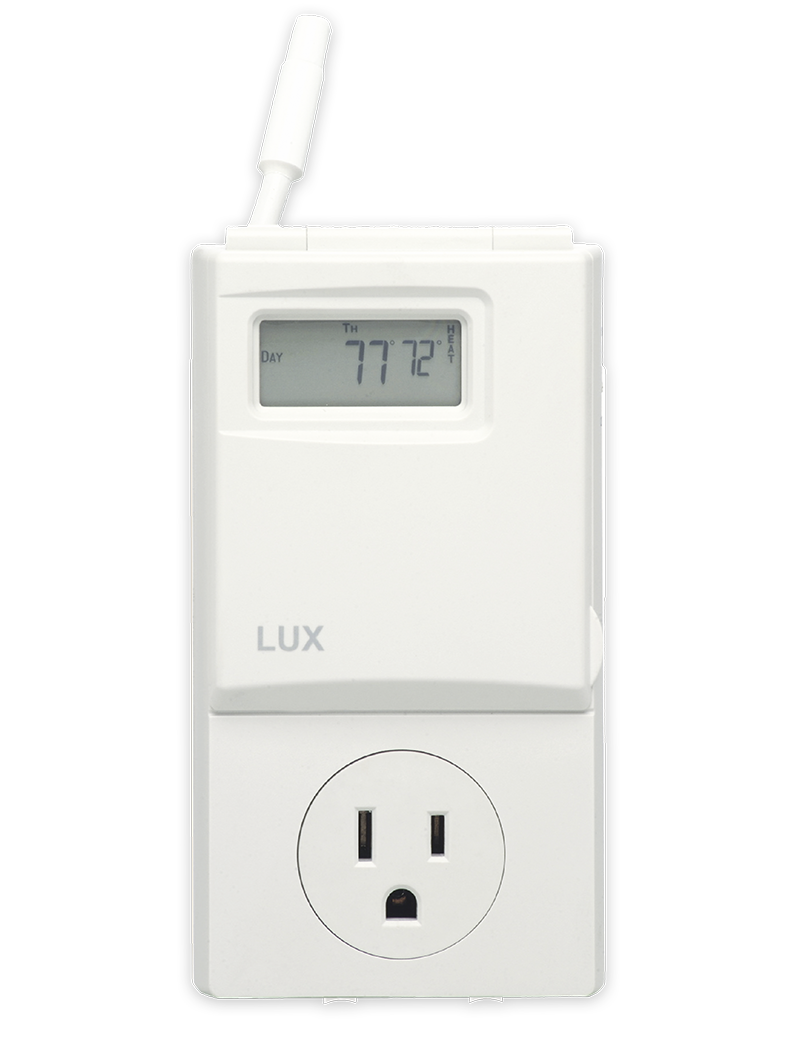 LUX WIN100 5-2 Day is a Programmable Outlet Thermostat. It's commonly used for small homes with portable space heaters, window air conditioning units, and circulating fans. It's very tiny with the dimension of 8 x 5.5 x 2.2 inches. LUX Win100 is small but it packs a punch when it comes to savings and comfort. The price is 5 times cheaper than other thermostats in the market. Check out the price and our Review Here. 
#9  Honeywell 
Wi-Fi 7-Day Programmable Thermostat 

RTH6580WF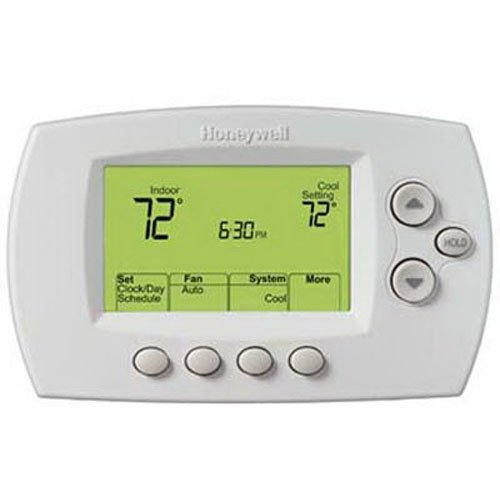 Another great option from Honeywell, RTH6580WF is the frugal option among Honeywell thermostats. This thermostat has the familiar looks of a typical old thermostat but with Wifi capabilities. It works with Amazon Alexa. It has universal compatibility. This model works with virtually any system type (C-wire required). It also has Intelligent alerts,  it will notify the user of unusual temperature changes. Honeywell RTH6580WF has the ability to view local weather from the web portal or ap. It is Wink App ready, and you don't have to buy a wink hub for it. 
#10 Honeywell RTH9590WF1011/W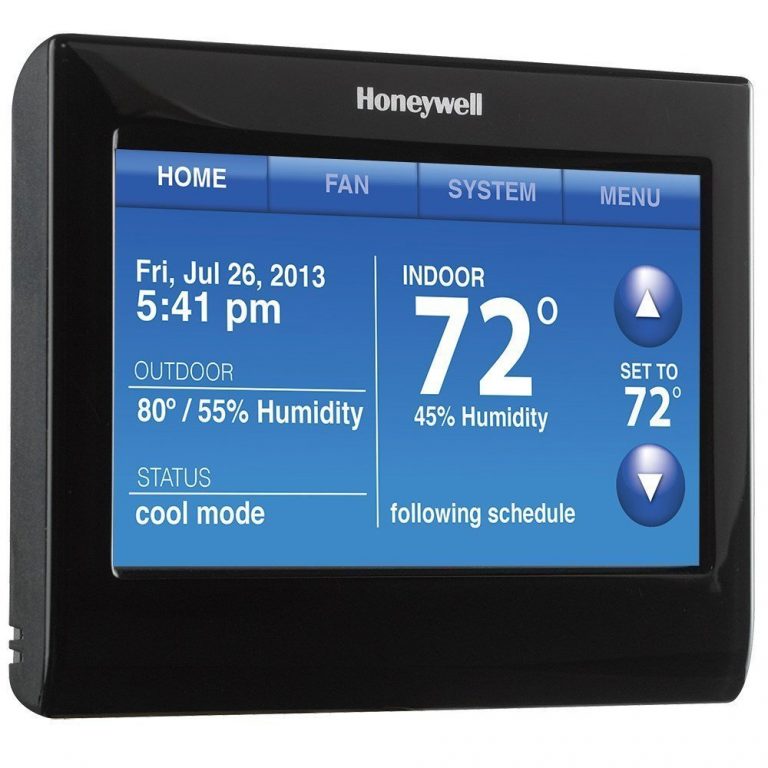 This is the classic Honeywell model that works with all furnace systems in the market. It has voice recognition software that works from 30 yards range. You can customize the screen colors to match your house design. An old model but still one of the best in the market. It is Wi-Fi enabled, meaning Honeywell RTH9590 allows you to control the thermostat from anywhere; at the thermostat, a smartphone, tablet or computer.