The question of "What can I do to stop global warming?" is being asked around the globe on the internet. We started our research by asking,
What is the cause of global warming?
According to the IPCC's (International Panel of Climate Change site: www.ipcc.ch) landmark report says "Humans are the dominant cause of global warming". The following graph is Global Emissions by Economic Sector.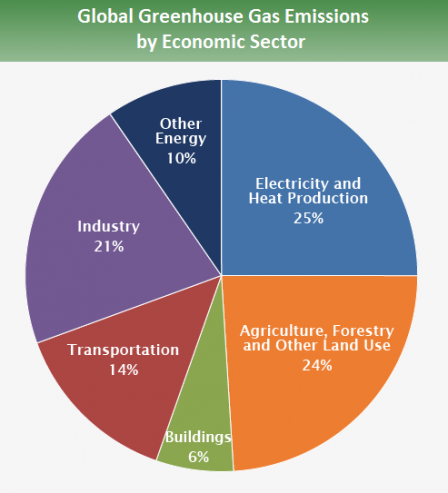 Source: IPCC (2014); Exit based on global emissions from 2010.
When looking at this picture, you can get discouraged because the problem is massive, but these sectors are doing what they are doing because people are actually buying these products.
Why don't we change? What's stopping us? We know what will happen if we don't do something about it. If each of us asks this question to ourselves, what is the answer?
If I change, this has a ripple effect on me. It changes others as well. We have to target these sectors one by one and figure out what we can do stop climate change.